IN 2018 HANS AND NICK EMBARKED ON A JOURNEY OF A LIFETIME. TO DATE THEY HAVE EDUCATED 20,000 PLUS STUDENTS, HOSTED 50 PLUS CLEANUPS, AND COLLABORATED WITH HUDREDS OF COMMUNITIES AND BUISNESES. THEY BEILIVE THAT EDUCATING AND EMPOWERING YOUTH IS A KEY PART IN HELPING SOLVE THE PLASTIC POLUTION EPIDEMIC.
FOLLOW THEIR JOUNRNEY @schroadtrip TO WATCH THEM INTERACT WITH STUDENTS ALL AROUND THE WROLD AND INSPIRE GENERATIONS TO COME.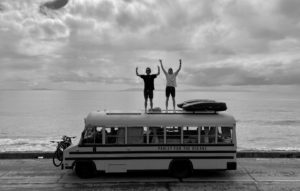 This error message is only visible to WordPress admins
Error: No posts found.