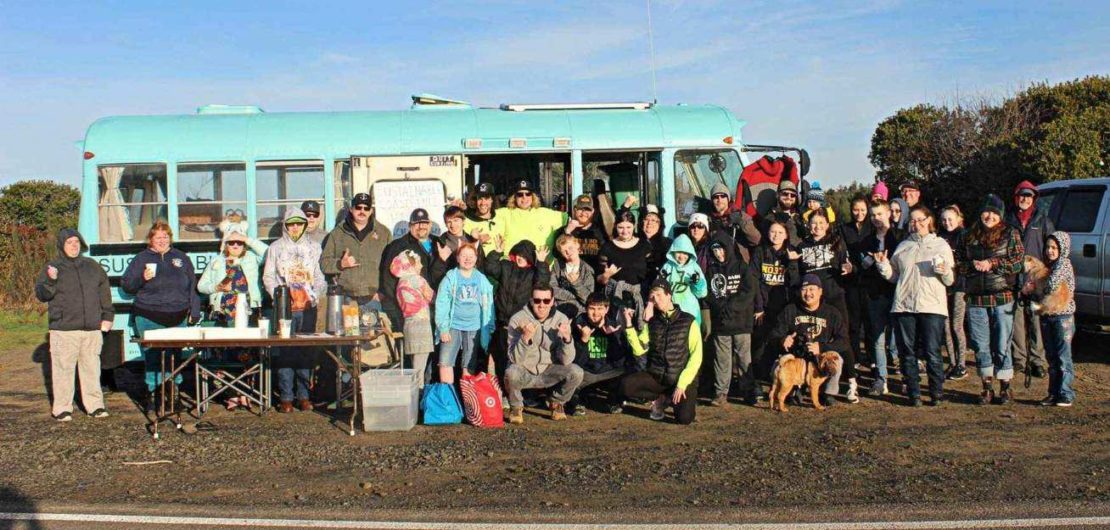 After an awesome day of teaching with North Beach Junior Senior High we set a clean-up for the following morning. We launched the invite after we had seen the amount of trash that piled up on Ocean Shores' Damon Point. A protected bird sanctuary for more than half the year, we had seen items ranging from entire boat hulls, to plastic water bottles, and even micro-plastics littering the beach. With 24hrs notice we created a clean-up with nearly 50 volunteers.
90 minutes after the clean up started, fueled by coffee and donuts, we managed to remove 512 pounds of debris. Much of the debris we found had been carried in by the recent king tides. These items included 1/2 of that boat hull, multiple tires, countless water bottles, lids, firework debris, fishing line, rope, net, snack wrappers, and of course micro-plastics.
Donation of supplies and communication of the event was facilitated by the outstanding community of Ocean Shores and by North Beach teachers Travis Cluckey and Vernon Johnny Bruni. After a morning of hard work, we left the Ocean Shores community thriving and excited for the next beach clean-up that had been organized by one of North Beach Junior Senior High's own students. All we can say to this community and school is Mahalo Nui Loa!